To create an organization user account please follow the simple steps below.
Step 1: On the homepage click 'Register' button.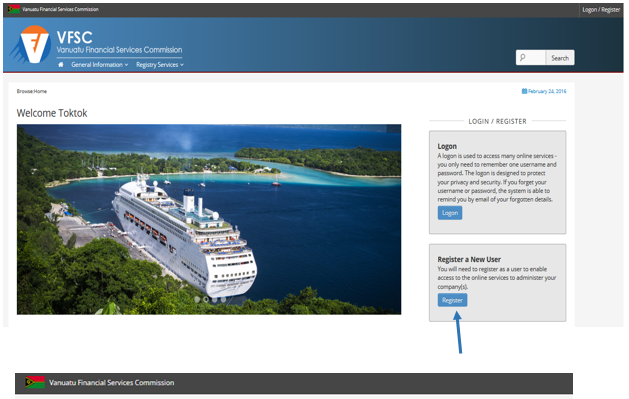 Step 2: Click 'I also want to create an organization' check box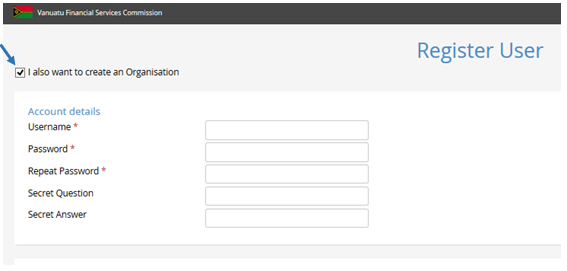 Step 3: Fill and complete the Register User form then click 'Next' at the right hand bottom of the page.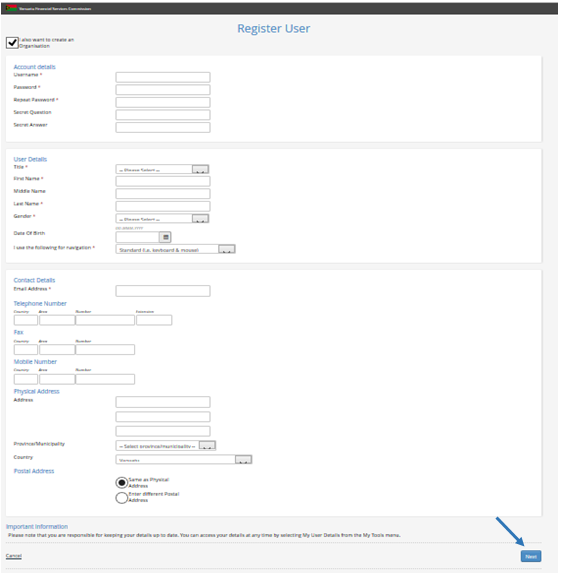 Step 4: Fill and complete the Create My Organization form then click 'Create Organization'.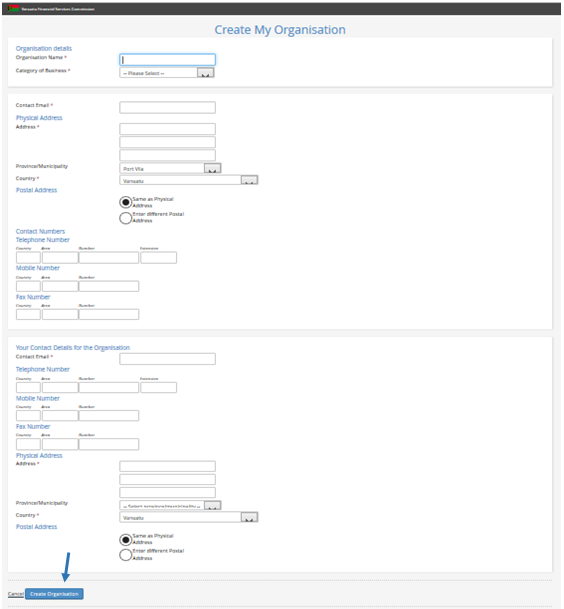 Please note that this is more useful for business firms that are operating as registered agents and registered office for authorized companies, business names or charitable associations.